14 December 2022
Reading time 4 minutes
Kalmar's Shanghai plant embraces Smart-Connected Operations to better serve global customers
Kalmar manufactures a wide range of high-end cargo handling equipment in its Shanghai plant, serving customers as far as the APAC region, Africa, South America, Oceania and the Middle East. This size and scope is impressive for a factory that was set up only 17 years ago. We explore the achievements and prospects of this Kalmar plant in one of China's most dynamic manufacturing regions and one of the largest shipping hubs.
The foundations for success
The decision to set up a large plant in this location in Shanghai and implement flexible production laid the foundation for today's success. The plant is ideally located on the south-eastern tip of Shanghai close to one of the world's busiest ports with easy access to a network of navigable inland waterways and to China's extensive railway network. Right from the beginning, Kalmar Shanghai Plant focused on flexible production capabilities, which gave the plant the agility to respond swiftly to customer needs.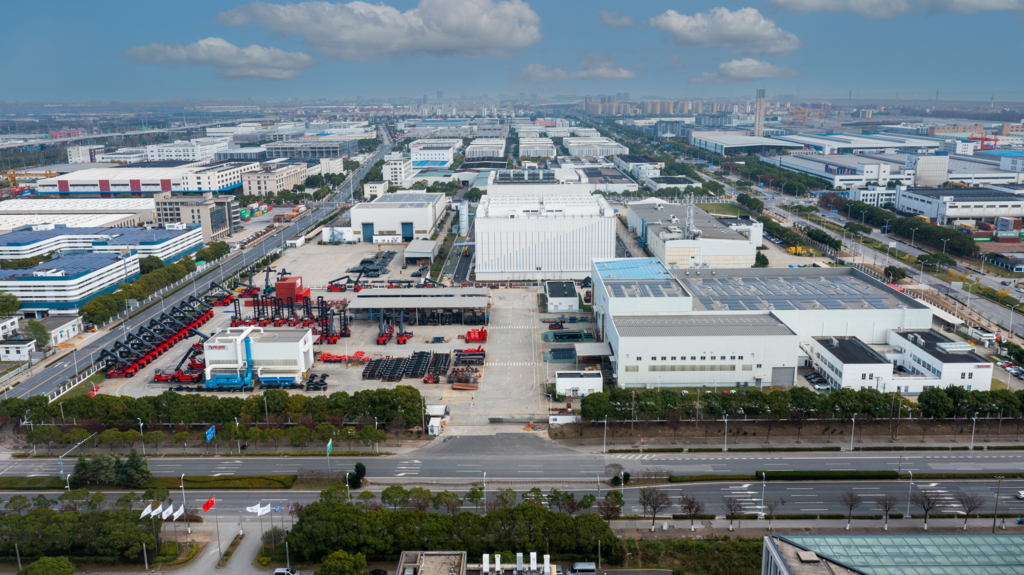 Last summer, Kalmar celebrated a production milestone with the delivery of its 3,000th reachstacker from its Shanghai Plant, a validation of the initial focus on world class manufacturing facilities and the drive for improvement over the last 17 years. John Zhang, Managing Director of Kalmar Plant Shanghai recalls, "I joined Kalmar Plant Shanghai at its very beginning, and since then we have managed to reduce the lead time of orders by two-thirds, despite our fast growth. Today, over 95% of the expected delivery times are fulfilled despite the global supply chain challenge and the coronavirus pandemic, which is a big improvement compared to just a decade ago. The quality of products not only meets Kalmar's worldwide standards but is also tested and appreciated by our customers."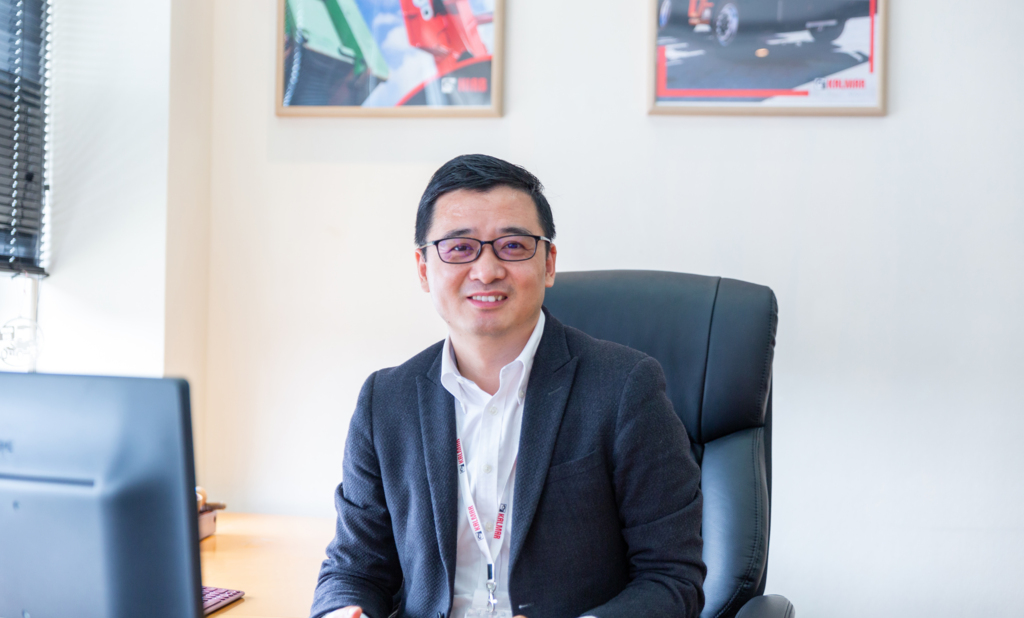 Upholding Kalmar's global manufacturing standards
Kalmar Plant Shanghai is integrated within Kalmar's global manufacturing network, which sets the highest quality procedures and standards. "Our component specifications, as well as our assembly and test processes are all globally standardised, which means that regardless of the region where they are produced, Kalmar factories use the same materials and have the same component specs and the same processes worldwide. We assemble every product identically, whether in Europe or China. Our products are individually and rigorously tested to ensure top quality. Applying our digital quality control tower application, we are able to monitor performance in all our factories around the globe and thus ensure that all standards are met," explains Zhang.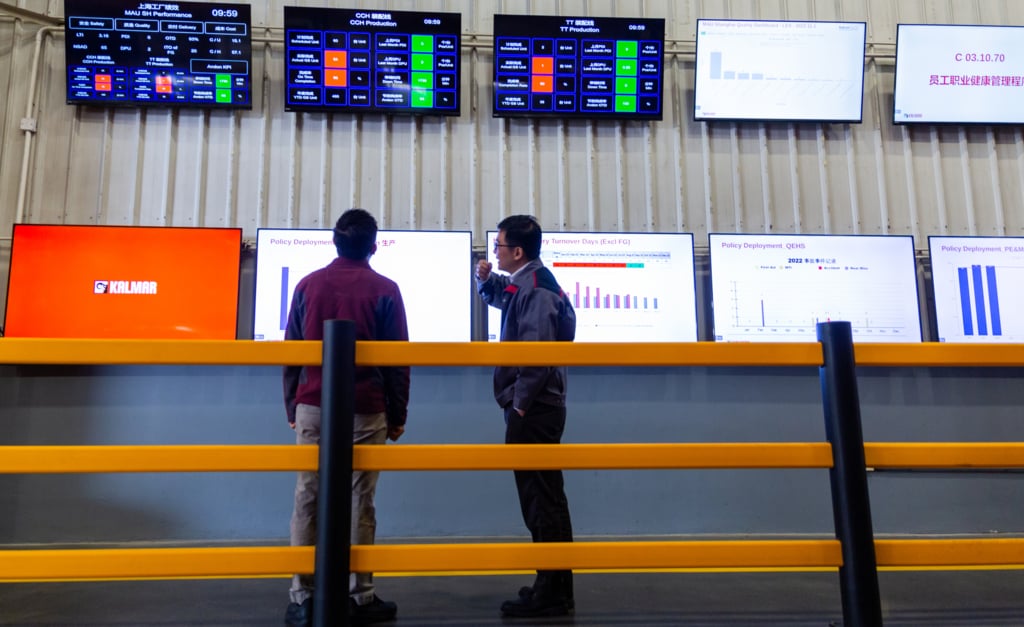 Safety and sustainability are core values
The Kalmar factory's outstanding safety record is acknowledged by both Kalmar's customers and local government agencies. The factory is listed as one of the top six safest factories by the Shanghai municipality. "We are making heavy-duty cargo handling machines that will be used for moving containers at port terminals day and night. For us, it is a priority to adhere to the strictest safety manufacturing regulations. In doing so, we are able to guarantee the highest quality and standards for our people and for our customers," says Zhang.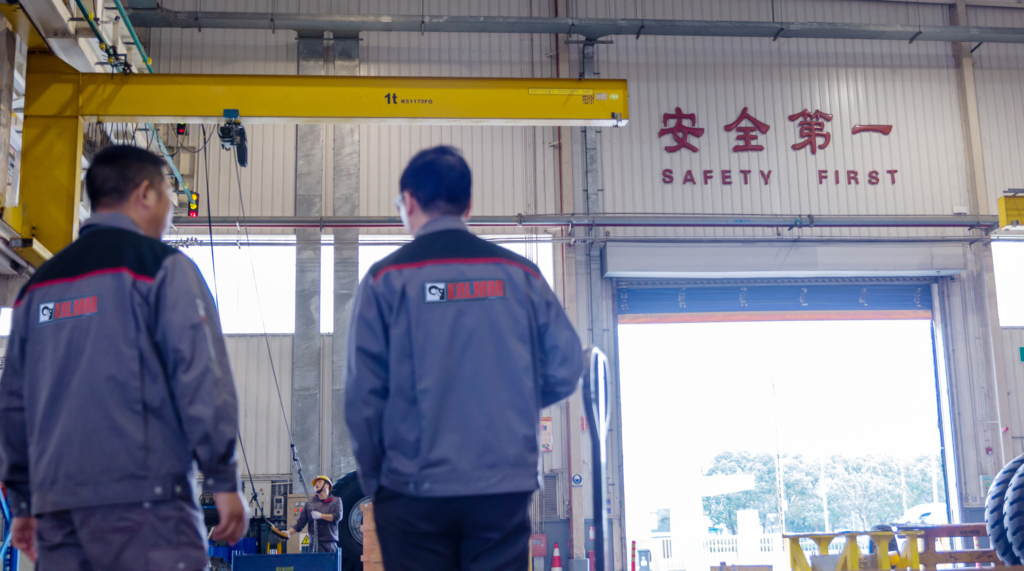 Zhang adds that he is especially proud of Kalmar's safety record. Last November, the factory passed 1,000 incident-free days. Everyone should be able to go to work and return home safely, and the Shanghai plant has been a trailblazer for Kalmar in that respect.
"I am also proud that we are taking on the sustainability challenge in Shanghai: a large portion of our electricity needs come from solar panels installed on the roof of the factory. We are happy to play a part in our customers' journey to their business success. We are constantly growing and further investing in capacity as we take this factory to the next level in digitalisation – what we call the Smart Factory Mode."
Kalmar Plant Shanghai is at the forefront of embracing Smart Factory Mode, a set of innovative digital planning systems. This world-class supply chain programme will further enhance Shanghai Plant's quality control, productivity, safety and lead time. "With the help of these smart digital systems, every aspect of factory operations can be connected and fed into an integrated system package," explains Zhang. "For example, smart tools and processes will be handled and displayed on-screen instead of using electronic forms and manual calculations. Email exchanges and phone conversations with suppliers will be replaced by a new digital interface."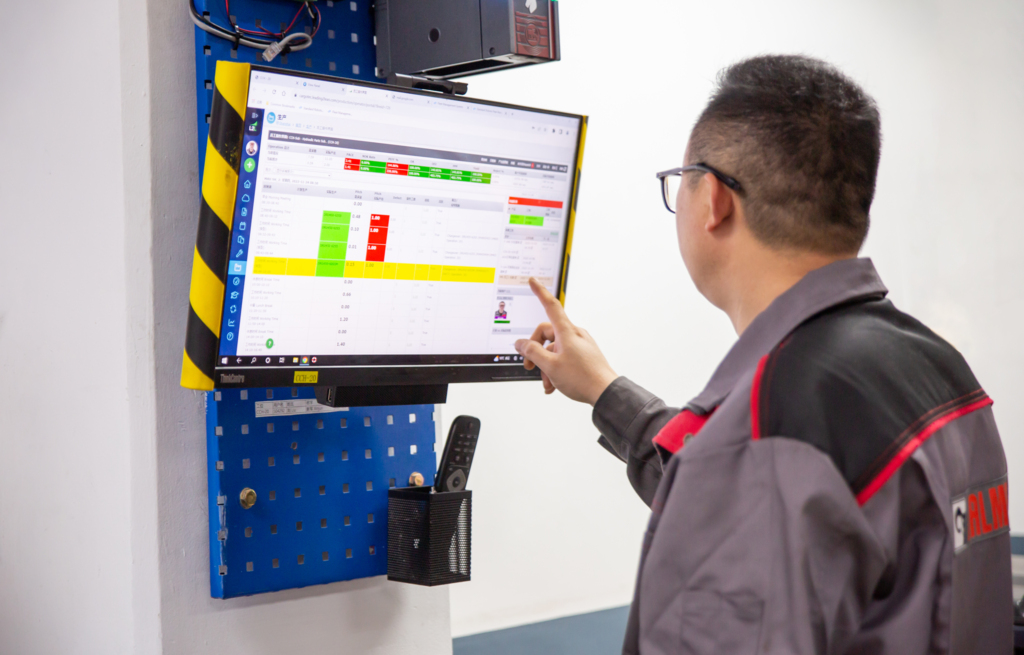 Fast transportation and efficient logistics are also addressed to ensure a smooth flow of materials. The introduction of Transportation Management System (TMS) offers great ease and transparency for customers to track the goods in real time and lets the factory track the suppliers' material status. In addition, the Kalmar Shanghai Plant will soon use Radio Frequency Identification (RFID) technology to keep better track of the warehouse inventory, as well as the Automated Guided Vehicle (AGV) fleet to move inventory more efficiently. This will improve the plant's safety, sustainability, and agility to respond even faster to customer needs.
A strong mindset for future challenges
Over the past two years, Kalmar's plant in Shanghai has experienced many challenges with the coronavirus pandemic and the supply chain storage. "These past couple of years, higher shipping costs and a sharp appreciation of the renminbi has reduced our competitive edge. Yet, we still managed to surpass our performance with ongoing process improvement and the hard work of our enthusiastic and dedicated teams who strive for the highest quality and customer satisfaction," say Zhang. "We are confident that it will strengthen our capacity and agility to deal with unforeseen challenges ahead."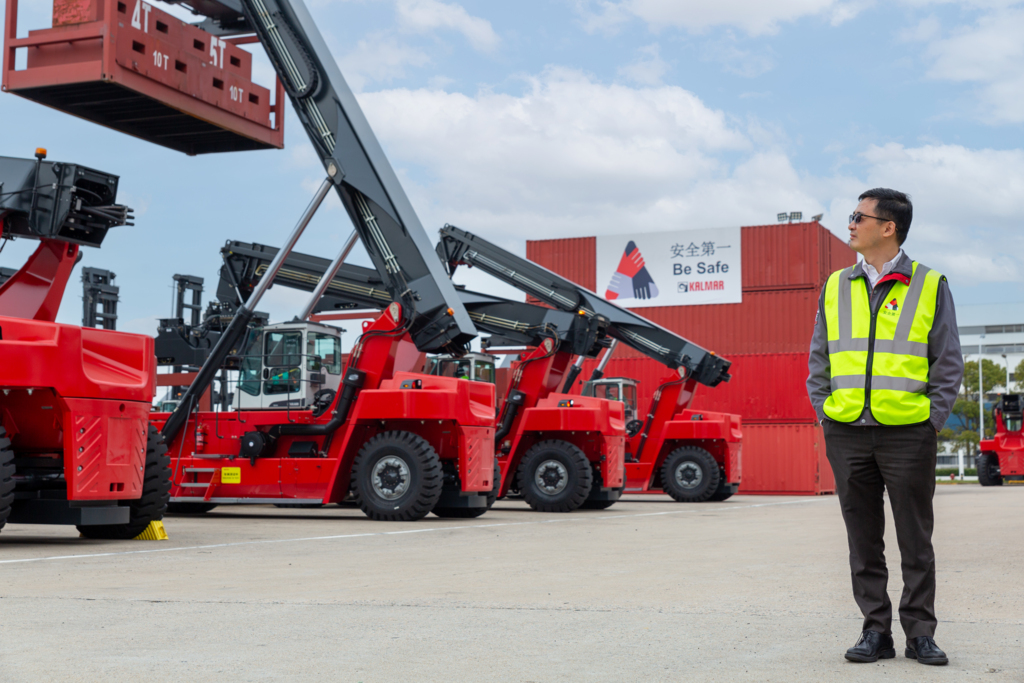 Kalmar Shanghai Plant's three pillars: people, values and pride
Despite uncertainties in the market environment, Kalmar sees a bright future for its Shanghai plant.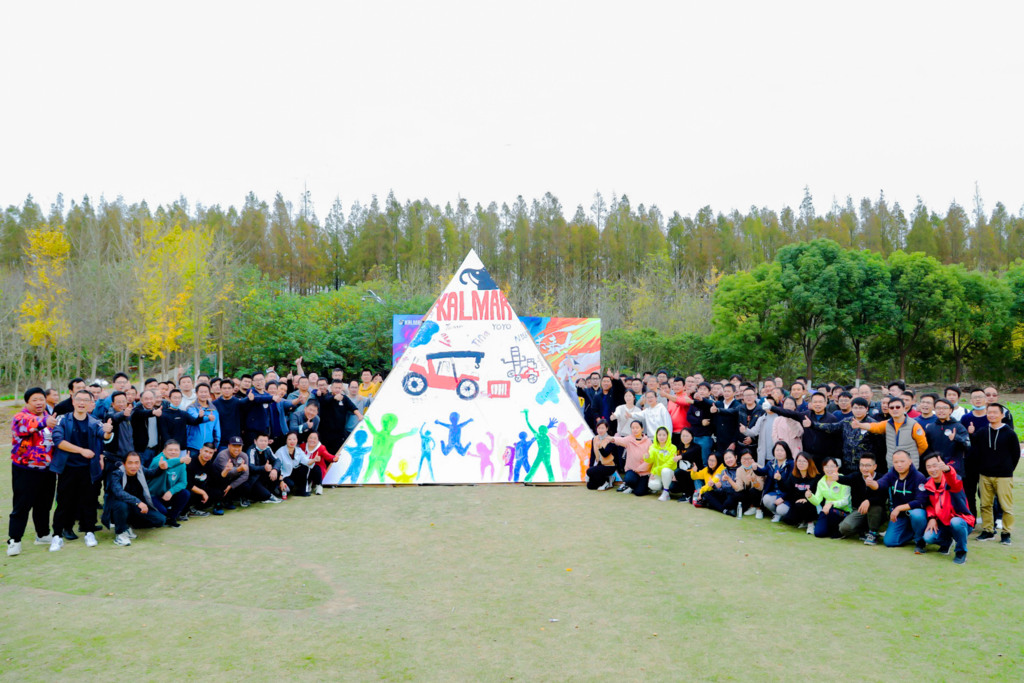 "To stay at the forefront means we are on a continuing journey for constant improvement. Our customers have confidence not only in our safe, sustainable, productive, high-quality products, underpinned by the values we have always stood for. I love the team in Shanghai for their skills, dedication, and passion to promote these values. We have a great factory, great tools and processes, but it's the people who ultimately give us the real edge. Everybody at Kalmar takes great pride in the work we put into our products."