25 April 2019
Reading time 3 minutes
Rapid growth expected for container terminal automation in Asia
As the options for different equipment and automation levels increase and benefits of automation for container handling become more evident, we can expect the share of automated terminals to grow rapidly in the future.
Container terminal automation in Asia is in an early stage, except for Australia. First automated mega-terminals are in operation and future growth depends on many external issues. In general, Rubber-Tyred Gantry crane (RTG) is the main handling system for containers globally, and that applies in Asia as well.
The picture below lists the main container handling systems for 420 main terminals in Asia that we collected from various public sources. RTG is used in 60% of them. However, when counting the number of container moves completed in different terminals, RMGs/ASCs dominate. This is because the big container terminals use RMGs/ASCs but in general, they are a minority. If one counts the number of automated or semi-automated terminals (RTG, ASC, SC, and AGV) in Asia, there are maybe around 20…25 of those, which is about 5% of all terminals included in the analysis.
| | |
| --- | --- |
| | Source: Containerisation international yearbook, Drewry and Google maps |
In Asia, RTGs dominate the terminals in the mainland countries. RTG automation is coming slowly but reference cases in some countries already exist. One can expect that automated RTGs would dominate the markets in a few years' time. Main reasons for this are:
Stepwise approach is available for automating RTGs. Easy and low cost start is with a Remote Control (RC) operated solution that is easily expandable to more advanced levels of automation. Stepwise approach can be used for both existing (brownfield) and new (greenfield) sites.

Wireless data transfer with 5G is coming at an adequate speed level to meet the automation needs. It also makes the investment more attractive as there is no need to invest in cable connections due to automation.

Safety solutions have been developed to fulfill the requirements of the authorities that are also practical to use and do not reduce operational efficiency or flexibility.
In Japan there are terminals that use also straddle carriers in addition to RTGs. All these are currently manually operated. In Australia and New Zealand, the automated solutions start to be an industrial must. Automatic stacking cranes and automated straddle carriers dominate the market.
When looking at China in particular, the number of automated terminals is growing and industrial benchmark cases are there but the number of the automated terminals is still limited. It is hard but not impossible to estimate the growth rate as the projects take years to develop and needed investments are big. Any changes in the global economy will have an impact on decision making for automation investments.
The interest in automation is high in Asia and from that perspective we can expect to see quite high growth numbers. In addition to RTG automation the focus is on horizontal transportation between quay cranes and container stack. There fully electric fast charge and automated solutions are currently in focus. Main benefits can be listed as follows.
Safety: practically no injuries, fatal accidents or material damages

Predictability and consistent performance level

Security improvement due to more transparent tracking of assets

Considerably less maintenance and operative costs like fuel consumption when operating on automation mode

Sustainability:eco-efficient solutions combine well with automation

Improved working environment to employees: less people out in the field and @more in offices

Labor cost reduction due to reduced headcount
Customer benefits drive the development
In Asia, less than 5% of container terminals are currently automated. Looking at the terminal operators' interest and activity level towards automation, we can expect that the share of automated terminals will grow rapidly also in Asia as we move towards the year 2060. Main reasons for this are:
Automation adoption in the container handling industry is increasing as benefits are clear and measurable

There are multiple automation solutions available in the market, for different equipment types and automation levels

Due to the recent development in automation deployment, brownfield terminals can follow several different paths for deploying automation:
Introduce process automation for existing manned equipment

Automate the existing mode of operation

Change the existing mode of operation and automate.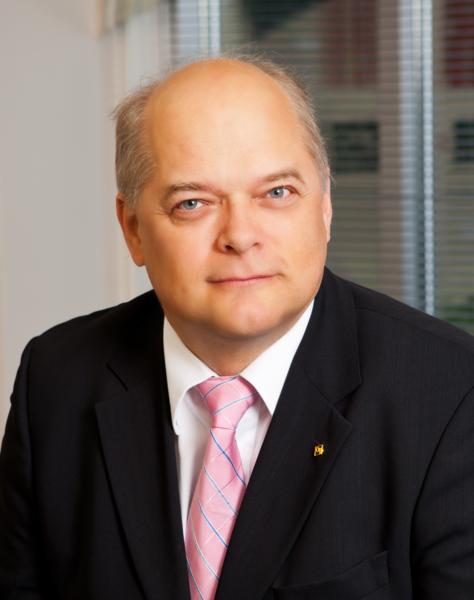 Ismo Matinlauri
Vice President, Solution Sales APAC,
Kalmar Automation Solutions
Ismo Matinlauri is an automation sales leader with more than 35 years of experience in the field. He has worked for Cargotec and Kalmar since 1989 and is currently responsible for the sales of Kalmar's automation solutions in Asia-Pacific.