9 March 2018
Reading time 3 minutes
The quest for customer optimisation
After almost two decades in the vanguard of improving efficiency, visibility and customer service in the shipping industry, Guenter Schmidmeir has set his sights on optimising Kalmar's relationships with terminal operators.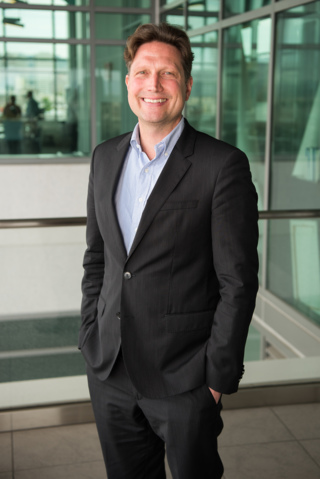 Kalmar's new Senior Vice President, Global Terminal Operators has been immersed in automation and optimisation since joining Navis 18 years ago. He started as a project manager, then worked his way up to account manager for the company's largest accounts and then into various commercial roles before being appointed Vice President and General Manager, EMEA in 2012 and expanding Navis's presence across the region.
Schmidmeir describes his new role as meeting a key strategic objective for Kalmar. "Historically, we have a relatively low share of business from the world's largest terminal operators. My job is to make us more customer-centric, to work more closely with our largest accounts and create long term partnerships with the biggest container handling organisations."
Heading for a strategic partnership
The first step in this process was to develop a structured customer relationship management programme. This has involved in-depth of analysis, looking at historic data and merging it with industry forecasts.
For each of the accounts that forms part of the GTO (global terminal operator) account management programme, Schmidmeir says he will start at the highest level.
"In the past, we would have had a relationship with the procurement department or maybe later on with the maintenance, spare parts and repair shops, but not at a level where the customer would share its strategic goals. The level of connection we are building now will enable us to become a strategic partner to our customers."
Building on this, he will establish a C level forum where terminal operators can provide input into future product development.
The GTO account management practice is in its early stages of development, but there is acknowledgement that undertaking account management at such a strategic level requires a close relationship with customers. "Not every customer wants to be managed centrally, but they all feel advantaged by getting closer to their supplier," explains Schmidmeir.
"We are striving to maintain leadership in automation and increase our share of new automation projects, and to do that we need a programme that standardises the management of our largest accounts."
Energised by the challenge
Kalmar's new Senior Vice President, Global Terminal Operators is clearly energised by the challenge.
"I don't think there is anything more exciting than being so close to world trade, to have these massive cranes and huge machines and vast numbers of containers floating around the world," Schmidmeir concludes.
"As an engineer I see an optimisation issue in that we have containers of pretty much the same size and we still have not managed to get anywhere close to optimising container flow. That is what keeps me motivated – the quest to use information technology and tools to optimise that work flow."
Age: 47
Education: Diplomingenieur (Master's degree in engineering) from the Technical University of Hamburg; MBA in international business from Chaminade University; MSC Maritime Economics from University of Antwerp
Primary working experience: Container terminal optimization and automation, general management and commercial roles
Family: Married with a five-year-old son
Hobbies: All water sports, flying single engine airplanes