13 December 2016
Reading time 2 minutes
Kalmar Parts Care brings peace of mind
Kalmar's new service concept for Spare Parts is designed to optimize both the delivery time and their inventory.
Recently, Kalmar came up with a new service concept for spare parts, as an answer to many customers' worries about availability and pricing. We asked the essentials of the new concept from Tom Jaatinen, Regional Director Spare Parts, APAC, Service Spare Parts.
What is Kalmar Parts Care, Tom Jaatinen?
It offers end-to-end visibility to spare part process efficiency. It analyses customer's installed base, operational data, improves availability and shares the inventory management risk.
How does it work?
There are three different service levels to choose from.
Kalmar Parts Care Essential is the entry-level solution that guarantees the availability of agreed spare parts according to mutually agreed volumes. The customer gets lower inventory costs, saves in inventory management and procurement, and a reduced risk for operations downtime.
If we can't ship the spare parts in 24 hours from a Kalmar warehouse, the customer will get it for free.
Our Complete level picks up from there and provides easy planning and budgeting for spare parts. It guarantees the availability of agreed spare parts with a set price, regardless of the volume of spare parts usage or freight costs.
The Optimal level users will take advantage of our automated system in which the equipment orders its spare parts automatically based on remote monitoring data.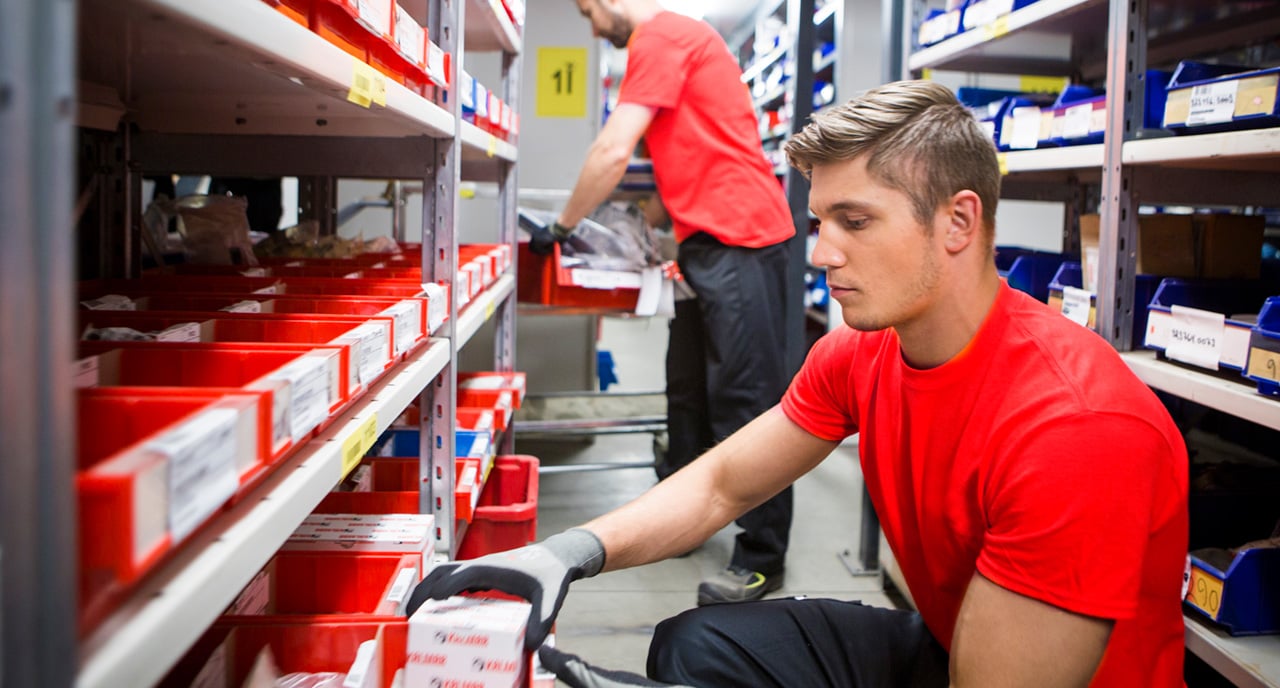 Why did you make this change, and why now?
We didn't have a proper solution that would optimize the spare part service performance at minimum total cost of operations. Parts Care supports our customers' long-term asset management and enables the customer to optimize the inventory management and operations. We're positive that good communication and transparency and the ease of doing business with us helps us create long-term partnerships with our customers.
Besides a new business model, thanks to digitalization of equipment, we now have a global database of Kalmar equipment and can match the running hours with the statistical forecasting of parts use for different equipment types and models.
Are there any competitors out there doing the same thing?
There's always competition, and some of the original equipment manufacturers do have statistical information on their products, but we're the only ones with full data on Kalmar equipment.
What has been the initial response in the market?
I have met with some of our selected customers in Asia and they were very interested in the concept. However, we want to start slowly and pick partners who have the desire to take their operations to the next level, and then add more as we go.
Our plan is to focus first on Essential and Complete levels, and then help customers upgrade to Optimal, if we think it'd be beneficial for them.
Text: Paul Golden, Photos: Kalmar