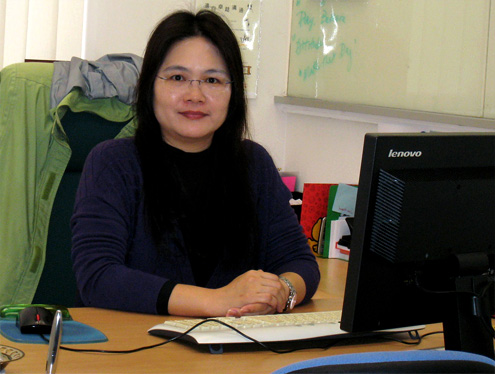 Sarah Kwan
Account Manager, Hong Kong
I joined Kalmar in 1996 as a Sales Admin Coordinator. In 2011, my manager saw my talent and transferred me to oversee the Account Management department in Hong Kong, where I also oversee the Service and Supply Chain department.
My work is both external and internal. Externally I work with our customers and dealers, and internally I cooperate with all kinds of different contacts, for example from HR and Finance. My team supports all the account and area managers. In my line of work I need to have good communication and interpersonal skills, and a personality that is a good fit for sales work.
I work with the Kalmar Mobile Equipment range, with responsibility for Hong Kong customers and the internal management of the Account Management, Service, and Supply Chain departments. My work is demanding, but I learn a lot from other people.
The management at Kalmar has an open mind, and I can always ask questions and get support from them. When I was promoted, my mentor helped me a lot by providing training, tools and guidance. I feel that Kalmar always provides career opportunities for those who are ready for a challenge.
I try to balance my wok and free time by spending a lot of time with family. For example, we travel together on vacation. I also do voluntary work.