50 minutes
As automation becomes the norm rather than the exception, container terminals are looking for safe solutions for mixed traffic where people and manual equipment work alongside automated machines.
The automation journey typically starts from isolated areas where human presence can be completely eliminated. As terminal automation extends to the edges of the terminal with more human involvement, we face challenges in how to ensure safety while maintaining operational performance. Kalmar AutoStrad™ powered by Kalmar One offers all the tools to cope with these challenges successfully.
In this webinar you will learn:
1. What are the operational challenges when people and automated machines work together.
2. How to achieve safe but well-functioning operations.
3. How the latest features in Kalmar AutoStrad™ can increase the flexibility of terminal operations.
Register for the webinar via the link. This webinar was originally aired 25 March 2021.
Your webinar hosts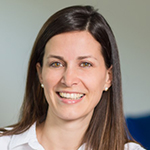 Lucia Ramos
Product Manager, Horizontal Transportation
Lucia Ramos has more than 10 years of experience at Cargotec, first in Navis and then in Kalmar, where she has held several positions related to terminal automation. As product manager for horizontal transportation solutions at Kalmar, she focuses on performance and emulation developments in the Kalmar One automation system.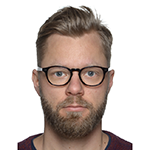 Hannes Myllärniemi
Product Manager, Kalmar One
Hannes Myllärniemi has worked for Kalmar since 2007 in various sales and product management roles, all of which have had a strong automation focus. Nowadays his main task in the company is to look after the commercial product management of Kalmar One automation system.