3 June 2021
Reading time 5 minutes
Kalmar and IPM Altamira – raising the bar for quality, eco-efficiency and productivity
Kalmar's equipment forms the core of the fleet at the Infraestructura Portuaria Mexicana S.A. C.V. (IPM) Altamira terminal on the Gulf of Mexico, and the two organisations have been successfully collaborating for well over a decade. Salvador Sánchez Garza, Sector Director, Ports and Operations at IPM, discusses the pivotal role that the relationship with Kalmar plays in helping the terminal to prosper.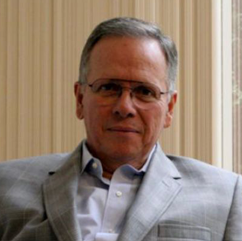 IPM Altamira, located in the state of Tamaulipas in north-eastern Mexico, began operations in 1996. The terminal's equipment fleet currently includes three Kalmar ship-to-shore (STS) cranes and 11 Kalmar rubber-tyred gantry cranes (RTGs) as well as a variety of Kalmar mobile equipment solutions including terminal tractors, reachstackers and forklift trucks.
IPM was founded as a response to the Mexican Federal Government's port reorganisation initiative. "I was lucky enough to participate in the modernisation process when Mexico signed the NAFTA trade agreement with Canada and the USA," explains Salvador Sánchez Garza.
"At that time port operations in Mexico were quite underdeveloped, but the reorganisation opened up access to new markets and enabled significant progress to be made. We have developed Altamira from scratch, and we still have plenty of space to expand. Today our main market is Europe, and we have companies from industries such as plastics, petrochemicals and vehicle manufacturing importing raw materials and parts into the port and exporting intermediaries and finished goods," he continues. "IPM is committed to becoming a global port operator and to achieving the high standards of quality, service and productivity that our customers expect."
Well-planned action to mitigate risks
Today IPM Altamira is a multi-purpose terminal handling general cargo and containers. The terminal welcomed its first Kalmar equipment – forklifts and then RTGs – in 2005 and 2008 respectively. Just like any other large industrial operation, Altamira has not been immune to the impacts of the COVID-19 pandemic. "We have solid plans in place to help us address these challenges, including following up on employees who have reported symptoms and performing testing at home to help us identify cases," says Salvador. "We have trucks from all over the country passing through our terminal, which has made things difficult of course, but so far we have managed to keep the problem under control."
In the near future, IPM plans to introduce a degree of automation into cranes and operational processes at Altamira, and took the first steps in 2019 with three Kalmar RTGs, which included Kalmar SmartPort operator assistance features. Kalmar RTGs have been proven in the field for nearly 40 years and are known for their reliability and productivity by terminal operators from around the world.
A special relationship
Salvador places a great deal of weight on the excellent service support that IPM has received from Kalmar since the two organisations began collaborating: "The after-sales support and service we receive from Kalmar has always been first class, and this will be an important factor when making investment decisions on new equipment to secure the future of IPM as we seek to expand."
"We are looking to develop this relationship with the addition of a local Kalmar maintenance engineer to support our own technicians with preventive maintenance procedures for our Kalmar RTGs and STSs," Salvador continues. "We are keen to explore our options with regards to service agreements, and especially optimising our spare parts stocks, and I am sure Kalmar will be part of these discussions going forward."
"We are working closely with the team at IPM to identify how best to support them with the maintenance of both their existing and new Kalmar equipment," adds Johnny Medrandra, Sales Manager, Central America & Caribbean at Kalmar. "This could include valuable tools like remote support and the Kalmar Insight performance management tool, which provides data on key parameters like fuel consumption and running hours."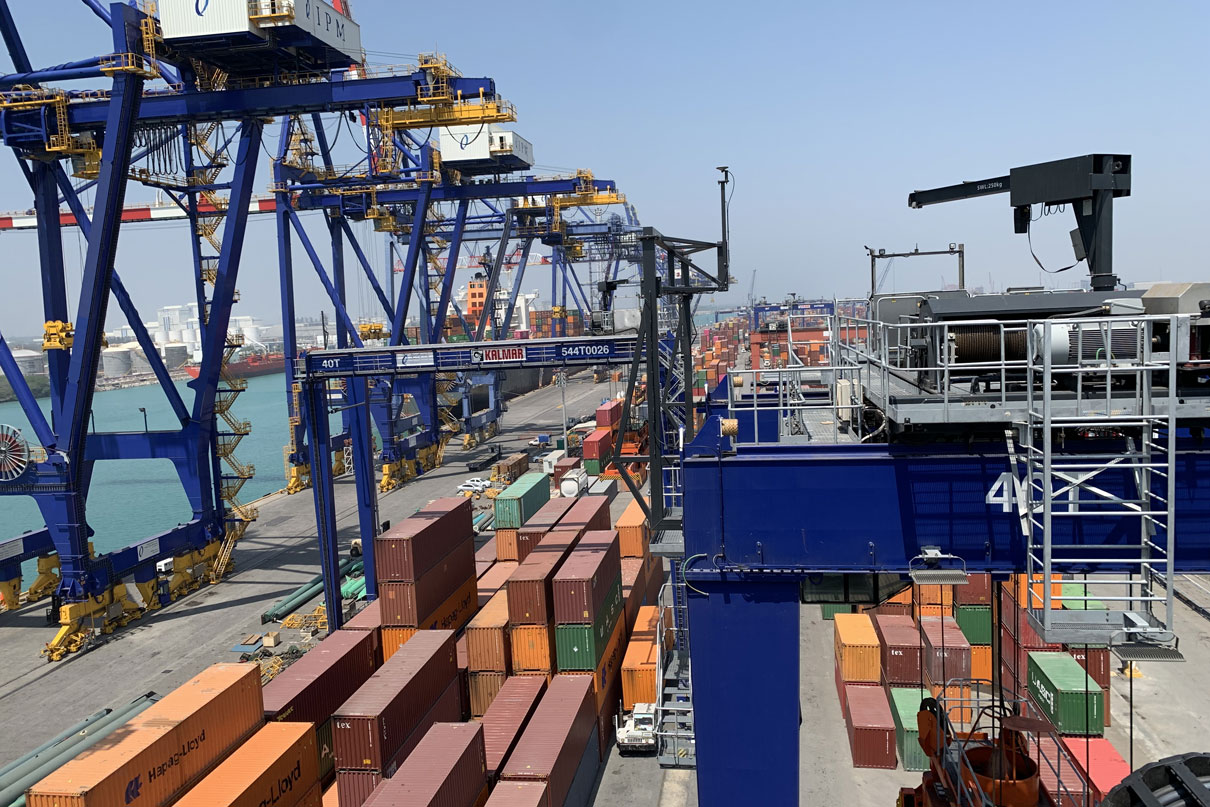 Reduced downtime, faster turnarounds and improved eco-efficiency
Currently IPM's two main objectives are to minimise equipment downtime and reduce truck turnaround times at Altamira. "Working together with Kalmar, we feel confident that we can achieve these objectives, and this will be important in maintaining the close relationships we have with local customs brokers and logistics providers," says Salvador.
"Our equipment operators and maintenance teams have been very positive about the Kalmar equipment we have purchased; they find Kalmar machines very easy to operate and maintain, which means they can perform better in their work and we can in turn provide better service to our customers," he continues. "Furthermore, IPM has a requirement to improve our environmental performance by making a firm commitment to become more eco-friendly. We are interested to see how Kalmar equipment and service solutions can support us with this goal moving forward."
"Our equipment operators and maintenance teams have been very positive about the Kalmar equipment we have purchased; they find Kalmar machines very easy to operate and maintain"
"IPM has already started a new chapter in its history with the implementation of new, more eco-efficient Kalmar equipment at Altamira," says Johnny. "We are proud to be partnering with them to support their efforts to reduce CO2 emissions, which is in line with Cargotec's own objective to reduce the CO2 emissions from its value chain by one million tonnes by 2024."
Ambitious future plans based on close collaboration
Looking to the future, Salvador is confident that the relationship with Kalmar will continue to be a very valuable one for IPM: "We appreciate the honest, open relationship we have with our Kalmar contacts, and we look to them to help us identify what new equipment we need, where we need to improve and how to optimise our operations to both support our ambitious growth plans and improve our environmental performance."