21 December 2021
Reading time 3 minutes
Kalmar Latin America scores with local and innovative ideas for the global market
The Latin America Sales team is gradually returning to normality and increasing client visits while adding new and clean technologies to its product portfolio.
Miguel Quiroga, Martin dos Santos and Elton Lima are sales executives with Kalmar Latin America. They have continued to work even with the Covid restrictions to provide close support and solutions to improve their customers' productivity and business outlook.
This sales team covers the Latin American market through a wide network based in Brazil, Mexico, Panama, Chile and Argentina, among other countries, supporting the network of dealers in implementing this scheme. Tecmaco in Argentina, Tracsa in Mexico, Tracbel in Brazil, IMCA in Dominican Republic, Corin in Uruguay and H. Petersen in Paraguay are just some of the 16 Kalmar dealers covering the Latin American region.
A day at the office and a visit to a client's facilities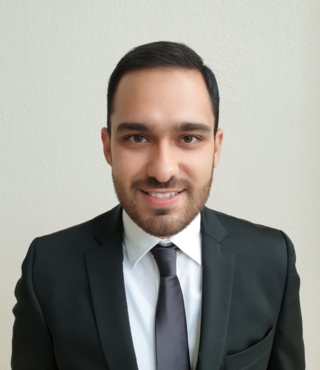 How is providing a wide range of cargo services and equipment to ports, terminals, distribution centres and heavy industry in such a large area being realised in the current situation? "We have not yet returned to 100% 'normal activity' as it was before the pandemic, but we are already traveling more to visit clients," explains Quiroga, who is based in Mexico and offers Kalmar's services also in Guatemala, Salvador, Belize and the Caribbean.
"The pandemic has created new communications methods. Now, online meetings have become a routine part of the daily agenda," he adds.
In this context, online tools such as Google Meet, Zoom and Whatsapp have helped to make communications easier. Dos Santos, based in Chile, underscores that on a typical day, they keep in touch with customers via phone and video calls and emails and visit the customers whenever possible. "The most important thing in these challenging times is not to lose contact with our customers. They need to feel supported even when we are unable to visit them on site."
Customer centricity
Supporting customers and delivering on promises made is a multi-step process. "It starts with an initial working contract to analyse whether our products and services can be applied to the problem or challenge that our client may have," explains Lima, sales representative for northern and midwestern Brazil.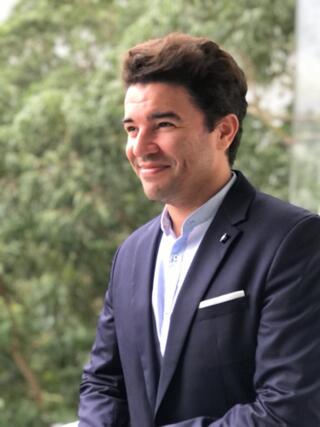 "During this stage, Kalmar analyses operating conditions in order to better understand the client's needs. The second step is to study the model and configuration and then present our commercial solution to the customer."
Customer centricity is not just a slogan - it is a philosophy and guiding principle at Kalmar. "We work together with customers in these difficult times," states Dos Santos, whose area covers Argentina, Uruguay, Paraguay and Bolivia along with Chile.
"Customers can always contact us because we are ready to monitor every step of the process until we devise the best solution combining safety, efficacy and quality," he stresses.
Dos Santos, Quiroga, and Lima share a strong desire to return to normality. "Nothing surpasses the importance of a technical visit, a lunch with a client who becomes a great friend. We hope that visits can be resumed in full in 2022, as we miss our friends", says Lima. Until then these three Kalmar sales executives are doing all they can to promote Kalmar's expertise and provide their customers with the very best.
Continuous training
The Latin America market is constantly expanding with new brands and innovations. Addressing these changes is a daily challenge, which is why Kalmar offers technical and strategic training on a regular basis, a fact that Lima highlights. Employees keep abreast of the latest trends using an in-house online learning tool.
"Ongoing training is taken into account in our day-to-day routine. This is how we can deliver tailored solutions to meet each of our clients' needs along with providing high quality services and equipment," Quiroga stresses.
Safety first!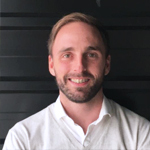 As part of its international strategy, Kalmar invests millions in new technologies for equipment and other services. Lima explains that the thinking behind this choice is to offer maximum operational safety for their customers and for everyone working around Kalmar machinery.
"This is part of Kalmar's vision to better understand the future and help their customers to adapt to the new challenges and new circumstances," adds Quiroga, who underlines that every client needs a specialised solution tailored to their unique case.
Time to go green
What will we see in the coming years? "Our focus is always on the future," says Dos Santos. "Our aim is to promote greener and smarter operations and we are committed to reducing polluting emissions. This will only be possible by working together with our customers as a single team."
To achieve these goals Kalmar is including new upgrades to its products portfolio. "As a reliable partner for our customers, we are committed to providing clean energies and new technologies that will have a significant impact on the market," Quiroga highlights.
Lima chips in with some of the innovations that will make a difference: "We are very excited about our developments in electrification, digitalisation and robotics."

Look for Kalmar's soon to be announced updates on developments in these areas.