17 December 2020
Reading time 4 minutes
Three reasons why you should include emotions in your terminal design to stop user frustration
Having been part of several different types of container terminal operations, from conventional terminals to semi or fully automated terminals, leading teams in different roles and countries and interacting with different members of the supply chain, I asked myself the following question: What's the common denominator in all these different environments? There was one clear answer: it's the dependency on skilled and motivated people.
People use technology to make decisions, motivate and lead operations. If there are people involved in a process then multiple emotions will always be present. You need to understand that certain kinds of thoughts normally lead to specific emotions.
In day-to-day operations in a container terminal, there are many ongoing situations, adrenaline, risks and real-time decision making, all generated by the nature of the maritime business. The main interactions in a container terminal are between equipment, technology, people and processes.
The interaction between all these elements needs to be well thought through, made simple and robust, and cover all scenarios that may occur. These four elements must be considered at every stage of the terminal design process.
This complex process is a set of correlated practices, requirements, needs and technological tools that aim to translate the container terminal's KPIs, mission and vision into a detailed design document used for future construction and operation.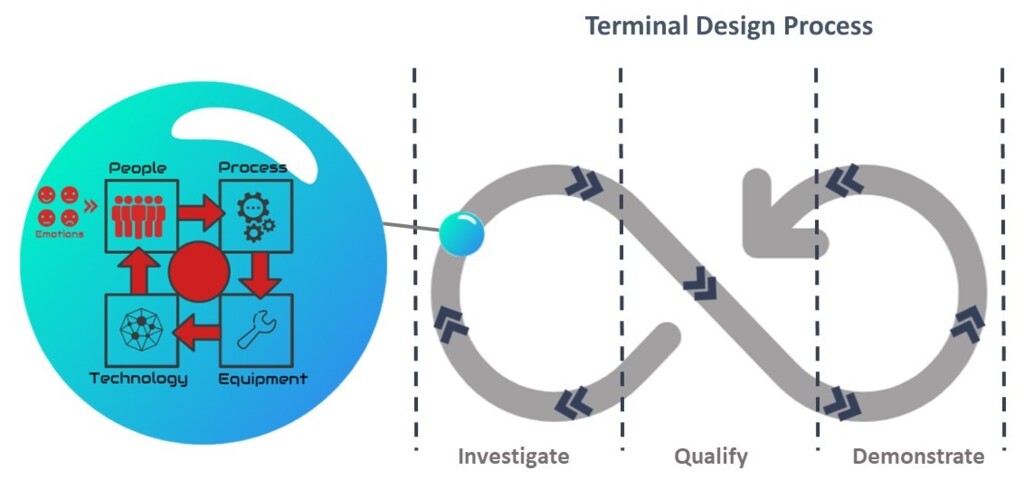 There are many situations and frustrations that users may encounter due to critical items not being considered during the terminal design process. That's why users, internal and external, hate specific processes, or simply avoid these types of interaction.
People want to avoid doing things that they find meaningless. In addition, repetitive, error-prone tasks should not be done manually. This is where terminal designers get the opportunity to relieve customer pain points and turn frustration into positive emotional experiences.
Written like this it may sound simple, but it's not. In his book "Emotional Design", Don Norman describes three main aspects, or levels, of the emotional system – the visceral, the behavioral and the reflective.
Let's jump into these three levels.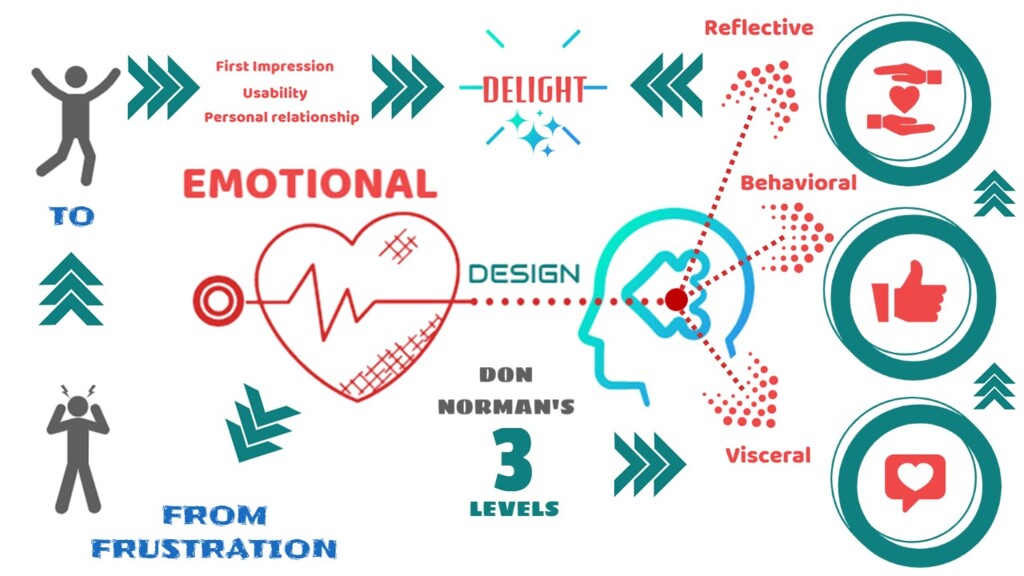 Level #1: Your design must generate a positive visceral reaction: "the first reaction".
When designing or redesigning a container terminal, it's important to focus on the logical and systematic aspects, but you should also consider the people operating and interacting with the terminal, such as truck drivers, train operators and vessel crew, among others. Users will always remember the first time they visited or interacted with the terminal and what the experience was like. As designers, we need to consider all processes and users and reach a balance between all of them.
Level #2: Your design must be "usable"; it must meet users' needs and requirements.
There are many technologies and tools available to assist with the terminal design process. Using these you can design a conventional terminal up to a terminal with the highest possible level of automation. But the main question here is: What's your main need? It might be that it's usable for the team running the operations, or that external users such as truckers will interact in a simple and efficient way when coming to deliver or pick up a container, but there are many other possibilities as well. All these things should be kept in mind and they can all be summed up in one word: Empathy.
Level #3: Your design must tell a story, one where users have an important role.
Users visiting and interacting with the terminal will tell a story, and this story will be positive or negative based on their experience. Sometimes they will also tell a story without any interaction with the terminal based just on what they have heard. The story will include what they value and what they don't. As a designer, you must be able to tell a story about your design – and users need to be part of it.
It's important to keep a balance between these three levels. The first reaction is not everything; you should complement the logical with the emotional. When these aspects are in balance you will create attractive designs that make people feel good. This will generate the important feeling of belonging.
Next time you work on a container terminal design, remember that our role as designers is to know how to turn all pain points, customer needs and past frustrations into a unique, positive, energetic and explosive design. All these inputs need to be translated into an effective design that includes eco-efficiency, safety, efficiency and automation – all balanced with emotional resonance that will lead to competitive advantage and growth.
In the end it is the people who are interacting with the technology that make the terminal perform. And you need to pay attention to every single one of them rather than any individual user group.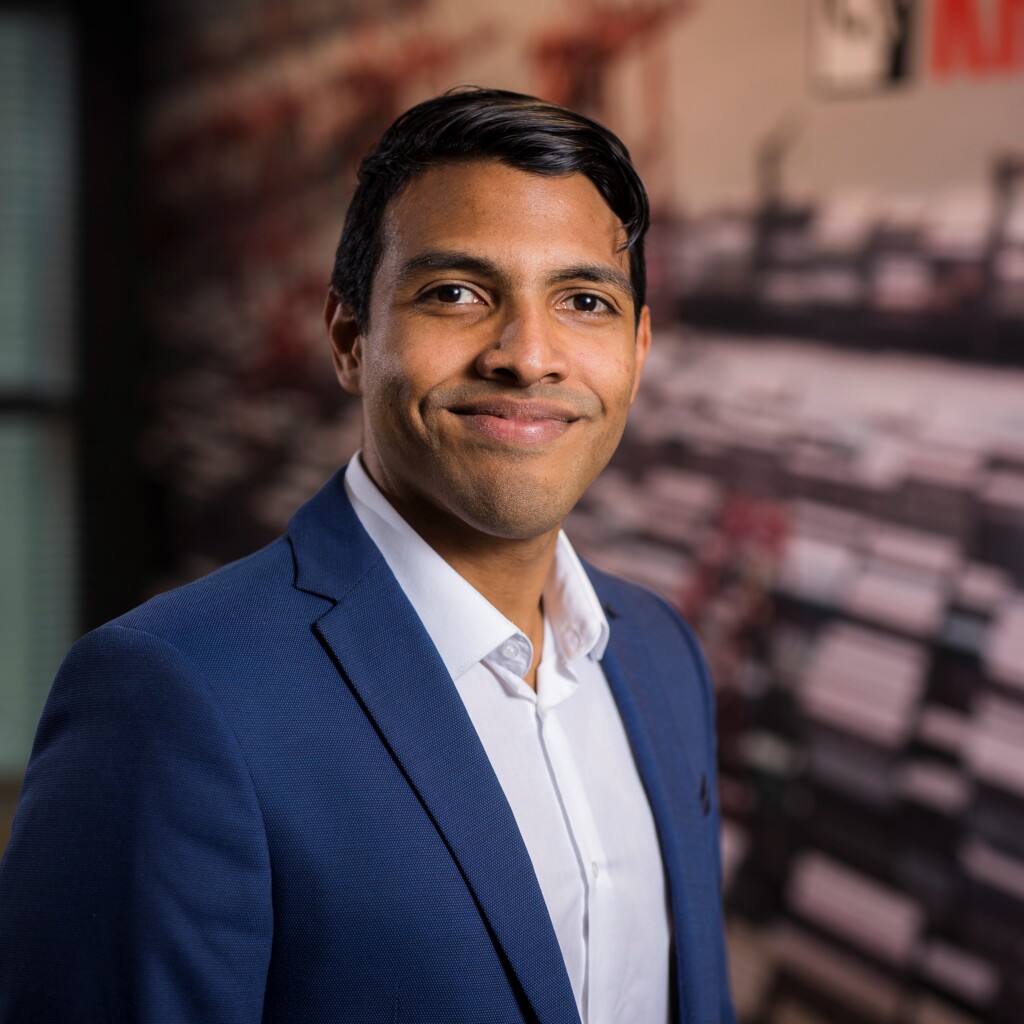 Christopher Saavedra
Terminal Design Services Manager
Kalmar Automation Solutions