7 May 2020
Reading time 5 minutes
Blazing the hybrid trail with Exolgan in Argentina
The Kalmar Hybrid RTGs at Exolgan Container Terminal in Buenos Aires – the first terminal in South America to adopt this eco-efficient technology – have more than lived up to their promises in terms of fuel savings, emission reductions and safety performance. Four hybrid units are already buzzing around the terminal, helping Exolgan to work safer, smarter and harder.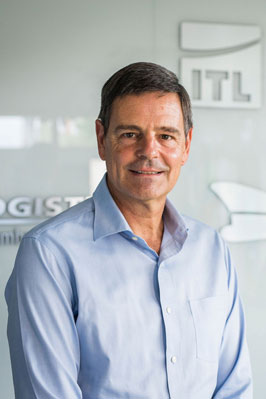 "The main reason for choosing hybrid RTGs was the obvious fuel and environmental advantages, which are important to help us reach our sustainability targets. Also, given the shortage of generating capacity and infrastructure in Argentina, electrification simply wasn't an option for us. The addition of the SmartPort operator assistance features also means that Kalmar's solution fits perfectly with our philosophy of safety above everything else," says Duncan Glass, Terminal Manager at Exolgan.
Exolgan is a container-handling port terminal with strategic road, rail and river transport connections. The terminal is owned by International Trade Logistics (ITL), which is part of the PSA Group, one of the leading global port groups, and TIL, one of the largest diverse container terminal operators.
After purchasing four hybrid machines back in 2019, Exolgan was so impressed with their performance that another two are already on order and due to join the fleet in late 2020. Both orders have their roots in a long and highly successful relationship developed over two decades.
A solution to any problem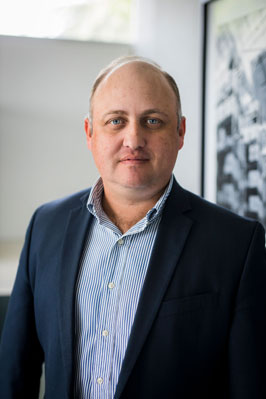 The collaboration between Kalmar and Exolgan began way back in 1997 with an order for six SISU RTGs – which are still operating to this day. In addition to Kalmar RTGs, Exolgan's fleet also includes Kalmar reachstackers and empty container handlers.
"We have a long history with Kalmar and it's always been a very open and supportive working relationship. It's easy to communicate with them, the local team is fantastic and whenever we have a problem they are there to help almost immediately. This makes our job of running the terminal on a day-to-day-basis a whole lot easier," highlights Glass.
"Our team in the Cargotec Argentina offices are ready to provide everything that the customer needs, be it technical support, spare parts or training. This local presence is not only really important in helping to keep the machines running as they should, it also plays a critical role in strengthening the customer's trust in Kalmar," explains Alexandre Esse, Manager, Sales, Ports & Terminals, Kalmar Automation Solutions.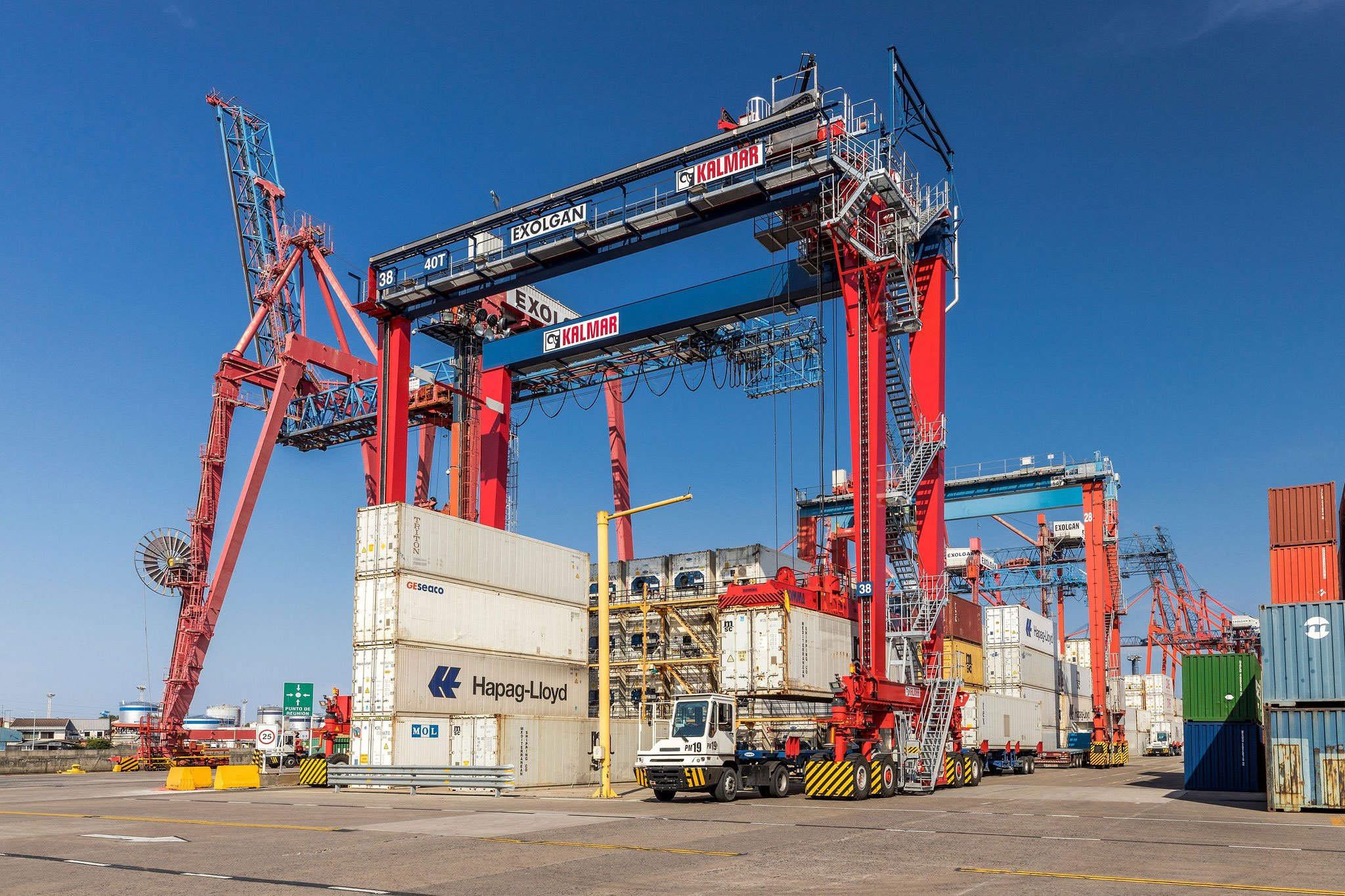 The foundations for a cleaner, greener future
"The hybrid option was perfect for us because it helps us to make our operations cleaner and reduce our carbon footprint without having to make any big changes in our operational processes or infrastructure," Glass explains. "Our fuel consumption has gone down from 12–13 litres per hour to just 5.4 litres on average on the four cranes, which is a significant improvement and of course means lower costs and emissions."
These savings owe a great deal to advances in lithium-ion (Li-ion) batteries, which are combined in Kalmar's latest-generation hybrid RTG with a diesel power unit that is small, highly fuel efficient, quiet and easy to maintain. The batteries are the workhorses that power lifting and driving operations, while the diesel motor is there simply to charge the batteries.
"Our fuel consumption has gone down from 12–13 litres per hour to just 5.4 litres on average on the four cranes"
"The Kalmar hybrid solution also helps us to cut maintenance costs because it has a simpler design with fewer moving parts," Glass explains.
"Because we had spent a lot of time talking with the customer to understand their needs, particularly in terms of fuel savings and emissions, we knew that the hybrid solution could help them achieve their objectives. This customer-centric focus and constant dialogue with the customer is a really important part of how we like to work," Esse says.

The smarter way to stay safe
Safety tops every terminal operator's list of priorities and Exolgan is no different. As well as being more fuel efficient and quieter, the terminal's new Kalmar Hybrid RTGs come with a smart set of Kalmar SmartPort operator assistance features that contribute to a safer working environment for everyone.
SmartRail provides a virtual rail to keep the crane in alignment with the stack at all times. The driver can concentrate fully on safely operating the crane while SmartRail takes care of keeping the crane on track. Rail, position and system status can easily be checked from the in-cabin display. SmartProfile helps the operator to avoid collisions by using lasers installed on the crane to scan the container stack.
"Safety is above everything else for us, so it made sense to take advantage of SmartPort solutions when replacing our cranes with hybrid machines. These intelligent features make things far easier and less stressful for operators, helping us to increase safety and improve job satisfaction at the same time," Glass points out. Come December 2020, when there will be six Kalmar Hybrid RTGs buzzing around Exolgan, the terminal will have made significant steps towards its goal of reducing its carbon footprint by 50% before 2030.