10 December 2020
Reading time 4 minutes
Kalmar LATAM: COVID-19 and 5 team stories
What makes Kalmar special in this part of the world? Five company employees talk about their day-to-day life and what it's like to cope with a global pandemic and still deliver on promises made to customers and meet their needs.
Kalmar is responsible for the transport of one out of every four containers in the world, but in LATAM this percentage is higher: the company moves more than 30% of the traffic in many countries of this region. That's an important fact if you take into account that LATAM represents 7% of the total world's container traffic, which makes it the fourth region internationally.
In this regard, it should be pointed out that more than one hundred employees of Kalmar LATAM – with a presence in 33 countries through 6 entities and an extensive network of distributors - play a significant role in achieving these figures.
Eduardo Prat, VP Latin America Market Area, Spain: "Our service technicians are our heroes."
During his 13 years in the company, Eduardo Prat has held various management positions before stepping into his current role at the beginning of 2020. In January and February, Prat was practically living in LATAM, visiting employees, distributors and customers. The arrival of the COVID pandemic took him by surprise.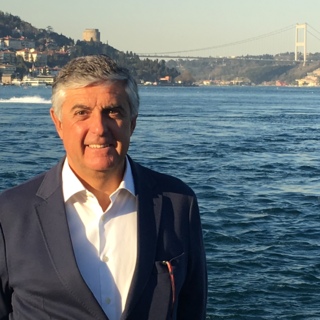 Because of the current situation, he hasn't been able to return to LATAM since March. Despite the difficulties, Prat has managed to create a whole new network of distributors, among other accomplishments.
In these circumstances, Prat's main goal is for customers "to feel our closeness and our responsiveness to their needs".
This has not been an easy task since many employees were, and still are, required to work from home, while Kalmar service technicians were irreplaceable staff on site in order to make everything work smoothly despite Covid.
"We call them 'our heroes'. They have not stopped providing service physically at the container terminals," says Prat, Kalmar's main representative in LATAM.
"They trooped on providing the needed service to our customers even at the risk of becoming infected with the virus. They are essential workers and crucial to keeping the operations running."
Prat goes on: "Customers appreciate it that we have continued providing service for their equipment so that the terminal does not stop operating." The head of LATAM also highlights the contribution of the entire team not only to the industry, but to society in general.
"We are, without any doubt, the leading brand in Latin America regarding our range of products. Customers recognise Kalmar as a high-quality brand," stresses Prat, who also points out that we have broken the records for orders during this pandemic in our region."
Light and shadow
In this context, the arrival of the pandemic has been a blow to the industry in general. Especially in sectors such as the vehicle industry. "One of the main customers of our distributors in Mexico is the car industry, both car factories and auxiliary industry," underlines Prat.
In fact, Mexico is one of the largest manufacturers of cars and car components for the US. "Due to the pandemic, these factories have closed and our distributor there has suffered considerably."
On the other hand, container terminals - another key sector for Kalmar - continued to be a strategic element of the supply chain. The LATAM representative states, "they remained open because they had to continue supplying food, pharmaceutical products and essential items."
Learning
Prat points out that one of the lessons learned from this health crisis is the possibility of reaching a large number of customers through specialized webinars. In this regard, he says, we have concluded meetings and orders with the purpose to meet in person."
"Honesty, I think that we have really learned how to utilise these resources and turn them into our advantage," he says.
However, Prat is clearly eager to return to face-to-face customer contact just as soon as conditions allow.
José Guzmán, Service supervisor Argentina: "We suffered Covid cases in the team, but we were able to guarantee solutions for our customers."
José Guzmán's duties include managing service technicians, handling technical queries from customers and dealing with equipment warranty situations.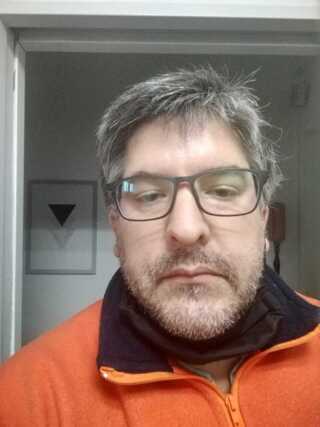 In this sense, Guzmán, who has been with the company for two years, is aware that giving a good response to the customer's needs is what motivates him every day.
The most difficult moment for Guzmán came when several of his co-workers tested positive for COVID and it was necessary to quarantine half of the service team.
Guzmán points out that a new plan was coordinated to address all requests, despite the difficulties.
For example, there was a case where two technicians had to drive about 1,200 km in a van as there were no flights due to Covid. After a technical problem they had to return to home base, but the next day they went on to fix the customer's problem.
Martín Dos Santos, Sales representative, Chile: "Everything evolves quickly, but we do not lose focus on safety."
Since he took up his position about a year and a half ago, Martin Dos Santos has been responsible for operations in Argentina, Uruguay, Paraguay, Bolivia and Chile.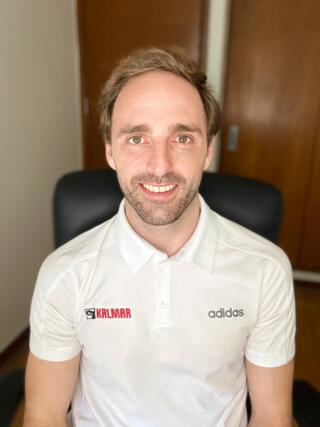 His daily routine includes close contact with customers to get to know and understand their problems and find opportunities to improve their operations in order to make them more efficient and competitive.
And as he says, "All this in a rapidly evolving world, without losing focus on security."
Covid has changed that. Before the pandemic struck, he regularly visited customers in person: "Currently I carry out monitoring and meetings virtually," he says.
For Dos Santos, "every customer is different, and I like the challenge of finding the best solution for each one and accompany them on the post-sale journey."
Antônio de Lima, Service Supervisor, Brazil: "We go beyond what's expected to offer a better service for customers."
"The satisfaction of the customer, my company and my team motivate me to continue," explains Antônio de Lima. He started working for Kalmar in 2014 and is now in charge of all service operations in Brazil, contracts and on call services.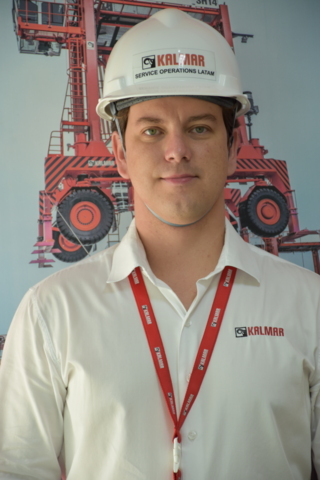 As for the corona situation, he recognises the difficulties of meeting all customer needs due to several factors, such as the restrictions on business travel, expensive costs for third party services or the limited access to some premises.
"We experienced difficulties when we had the coronavirus case in my team, but with the support of my director and Environmental Health and Safety specialists, we created a plan and restructured the team. Fortunately, not even one customer went without Kalmar services," de Lima says.
But how was his team able to serve customers under these difficult circumstances? His answer is clear: "For me, as well as for Kalmar, keeping promises is critical. I think it's normal for us to go above and beyond what is expected in order to provide an excellent service for our customers".
Alexandre Esse, Manager, Sales, Ports & Terminals, AMER, Brazil: "The important thing is to fulfill the promises of this global market"
"Unfortunately, Covid has slowed the pace of business globally, but we are currently delivering orders without any delay," says Alexandre Esse, who handles products such as automation, cranes and straddle and shuttle carriers. Esse has been working for Kalmar since January 2004, serving in various positions that include Spare Parts and Services and Mobile Equipment products in Latam.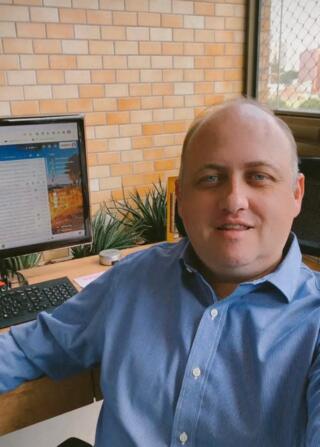 Esse says that no projects were cancelled by customers: "We continued our sales even in the middle of the pandemic. There are still business opportunities and the number of inquiries is growing."
Regarding the closure of countries, he feels it has greatly limited the opportunities to have have a face-to-face relationship with the customer. In his opinion, "virtual meetings and webinars help, but it is not the same for each case because each project is different." Esse misses traveling to get closer and more intimate contact with the customer to understand their needs.
For Esse, every day is different. "We have to solve different issues and be creative all the time. We never stop and we never know the challenges the new day will bring us," he adds.
His main wish: "Hopefully we can return to a certain in-person normality, not only for ourselves, but for society in general."