Choose the plan that is right for your business.
Whether you need guaranteed parts availability at a fixed price, or want to have parts automatically delivered, we have a plan that is suited to your needs. We offer three different plans to meet your needs; Essential, Complete and Optimal.
Parts Essential Care
Guarantees the shipping of agreed spare parts in 24 hours.
Parts Complete Care
Gives you an agreement with a fixed monthly price for the agreed spare parts consumption of your installed base.
Parts Optimal Care
Orders spare parts automatically based on the remote monitoring data of your equipment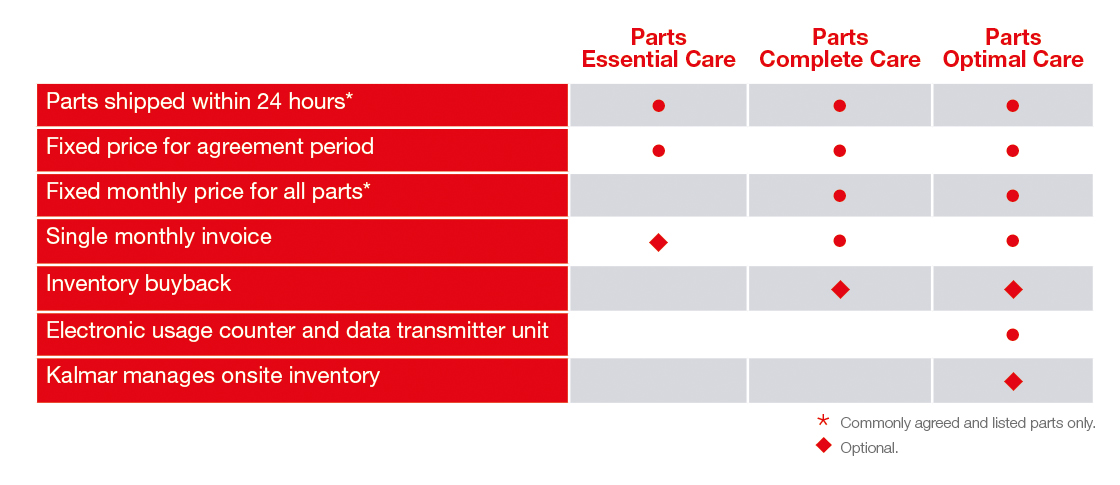 No matter which plan you choose, you will benefit from less equipment downtime as the right part will always be on hand.