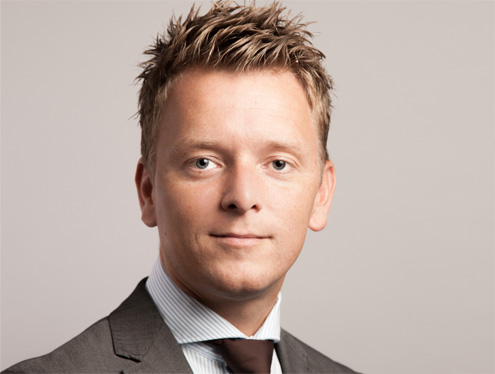 Jelle van der Waal
Director, Crane Upgrades, EMEA North, Rotterdam
I started at Kalmar in 2008 as a Project Manager, became Manager of the Projects and Sales department in 2011, and then went on to manage the Dutch service operation. In early 2014 I was asked to lead the Crane Upgrade business in EMEA North.
Crane upgrades is the largest part of my daily work. My team creates a footprint in the different Kalmar sales organisations in the EMEA (Europe Middle East and Africa) North Region EMEA North region and maintains our market share in the Dutch and Belgian markets.
What I enjoy most in my job is the combination of dealing with people and creating innovative solutions in a technical environment. I like to be part of a team that shows enthusiasm, drive and determination. I always look for high quality standards of performance from myself and others. The high standards of the Kalmar brand and products help a lot in this sense.
The challenge of my work is to keep a structured balance in all aspects of my job as a manager. Keeping promises to customers, creating innovative solutions and knowing the financial results off by heart.
Kalmar is the ideal company for young professionals with a higher technical education background and the right spirit to learn and to grow their competences. If you show the right spirit, age is no barrier to achieving a management position.